Kurs for barnehager og skoler i Kristiansand kommune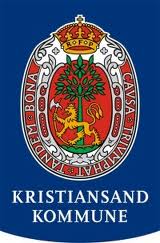 Vi har nå hatt to halvdagskurs for barnehagene i Kristiansand kommune. Omtrent 35 barnehageansatte har deltatt på kursene og responsen blant barnehagene er at det er spennende med nye nettsider.
I tillegg har vi hatt to halvdagskurs for skolene.  Også her har det vært omtrent 35 deltakere og inntrykket vi sitter igjen med er at skolene er klare for å oppgradere de gamle nettsidene, og de synes at det er spennende at noe nytt er på gang.
På kursene har vi hatt opplæring i de nye nettsideløsningene til MinSkole og MinBarnehage. Med så mange flinke kursdeltakere kan det bli spennende å se mange flotte nettsider fremover.
Generelt er tilbakemeldingene fra de som er i gang med ny nettside svært bra. De fleste synes det er spennende med noe nytt og nettsiden er enkel å administrere. De nye nettsidene har et flott og moderne design, samtidig som nettsiden nå også er responsiv noe som gjør det enkelt å administrere og lese nettsiden både på nettbrett og mobil.
Kun noen få skoler og barnehager i Kr.Sand har lansert den nye nettsiden, resten jobber med den nye nettsiden samtidig som den gamle nettsiden er oppe å går. Innen sommeren 2015 skal alle barnehagene og skolene i Krisitiansand har lansert den nye nettsiden.
Tusen takk for all god tilbakemelding og hyggelige kurs!